From campaigning for Hilary Clinton to tutoring in a local correctional facility, Harvard Menzies Scholar Sibella Matthews, is making the most of every minute on her scholarship in Boston and so far it has exceeded all of her expectations.
Just over half way through the second semester of her Master in Public Policy at the Harvard Kennedy School, Sibella has chosen electives which focus on children's rights, which is no surprise given where she'd like to take her career.
The Sydney lawyer went into her scholarship with some pretty clear aims to better protect children's rights in the criminal justice system in Australia.
Reporting at the mid-way point of her studies, Sibella, like most of her Harvard Menzies Colleagues, is incredibly motivated and taking advantage of the many opportunities afforded Harvard postgrad students.
Sibella has complemented her study with some casual research work on youth justice issues for Vincent Schiraldi, Senior Research Fellow who directs the Program in Criminal Justice Policy and Management at Harvard Kennedy School.
But that is just the start.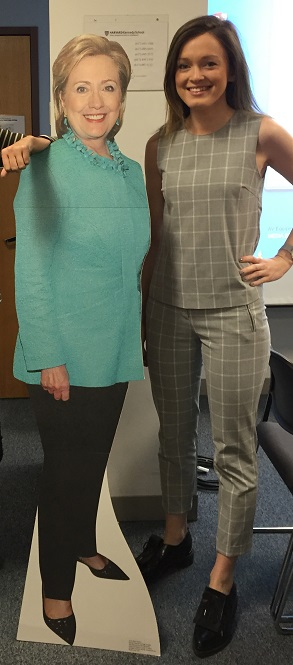 "My extra-curricular activities include weekly volunteer tutoring sessions at a local correctional facility in Boston with the Petey Greene Program, contributing articles to the Harvard Ash Center's Government Innovators Network Blog, and taking part in the Women and Public Policy Program's From Harvard Square to the Oval Office: A Political Campaign Practicum which seeks to give female students the tools to run for office," Sibella said.
To keep some balance, Sibella also took part in the student-run trek to Silicon Valley in January organised by the Harvard Kennedy School's Future Society.
In what is likely to be another seminal experience, Sibella is planning an internship in Chicago with the State of Illinois Governor's Children's Cabinet, the body responsible for leading Illinois' strategic vision for achieving child and family outcomes focused on cradle to career development.
"It is difficult to summarise in words my experience so far; I am learning more than I could have possibly imagined, have met the most impressive peers and professors, and have had my (already very high) expectations exceeded ten-fold," Sibella said.
Sibella thanked the Harvard Club of Australia, Menzies Foundation and Australian National University for allowing her to pursue these opportunities with a Harvard Menzies Scholarship.