ANU Ninian Stephen Cyber Law Program
The Foundation is delighted to announce in partnership with ANU College of Law. the ANU Ninian Stephen Cyber Law Program will be delivered through the Master of Laws Program, offering three online micro-credential programs.
Ninian Stephen: Data Privacy and Confidentiality
Increasing professional baseline literacy in cyber law in order to equip practitioners and policy experts with the tools and knowledge to better manage the intersection between the law, legal practice and technology.
Ninian Stephen: Emotional Artificial Intelligence and the Law
Examining the legal and emotional consequences of using artificial intelligence systems in business and government. It explores emotional AI or affective computing, which is being used to develop machines that are capable of reading, interpreting, responding to, and imitating human affect.
Ninian Stephen: Systems Integrity, Consequences of Breach and Access to Data
Examining business and legal consequences of data breaches and cyber attacks. Typologies and examples will provide context to the nature and risk associated with data systems in the context of breach and attack. It will explore the interaction of different legal systems and jurisdictions.
Menzies Cyber Law Series
In further support of the ANU Ninian Stephen Cyber Law program, ANU College of Law and Menzies Foundation present the Menzies Cyber Law Series.
This 3 part series explores the challenges of resolving transnational legal cyber security and risk disputes in uncertainty and complexity, amplified by the pace of technological change, with a particular focus on ASEAN.
The first of the Menzies Cyber Law Series was held in April via Zoom. This can be viewed here or click the image below.
We are delighted to announce the next instalment of the series will be held on Thursday 29th July via Zoom. This will explore The Beginning and End of Truth: everything you ever wanted to know about fake news but were too afraid to ask. Registration details to come.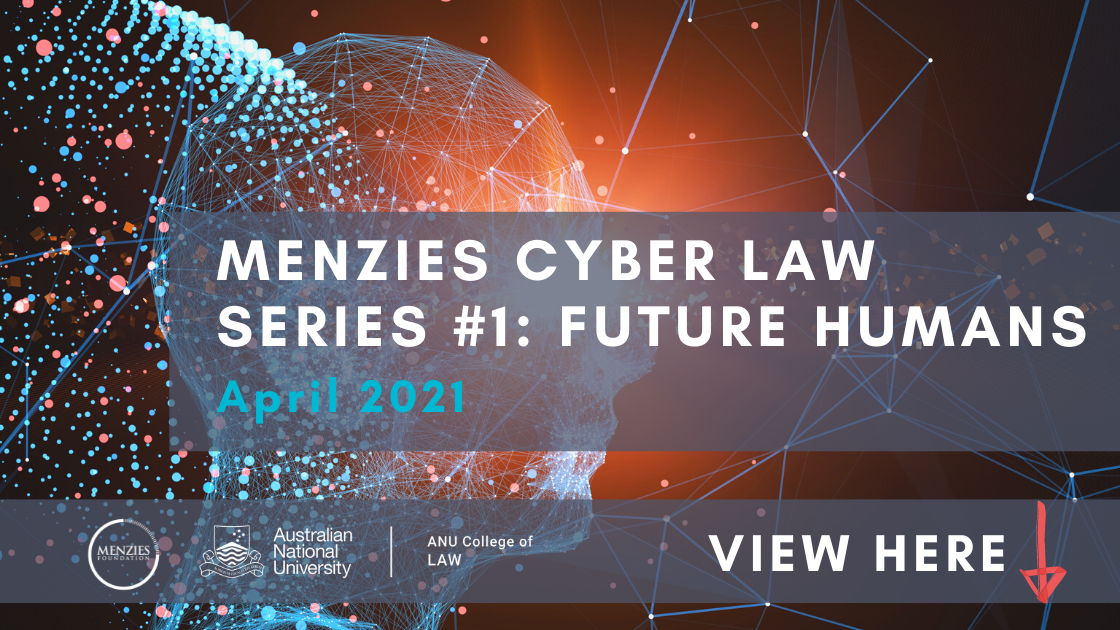 View:
Cyber Security
|
The Future of Risk, Security and the Law