Indigenous issues continue to be one of the key leadership challenges for Australia.

In addition, there is growing international focus on the significant benefits of building platforms focused on women's economic empowerment to support women to help themselves, support their families and communities, connect to markets and access financial services.
The Foundation is delighted to be supporting a collaboration to develop the Menzies Indigenous Women's Entrepreneurship Program. In partnership with Good Return and Kimberley Jiyigas, this program will support indigenous women in the Kimberley. Supported by Indigenous Business Australia, the first camp took place in August 2020 in the East Kimberley. Over 80 women connected with each other over the two days.
The second camp, took place in the West Kimberley region in April 2021. Attended by over 40 indigenous women, providing an opportunity for Indigenous women to come together and explore entrepreneurship and pathways to support economic development. Video coming soon!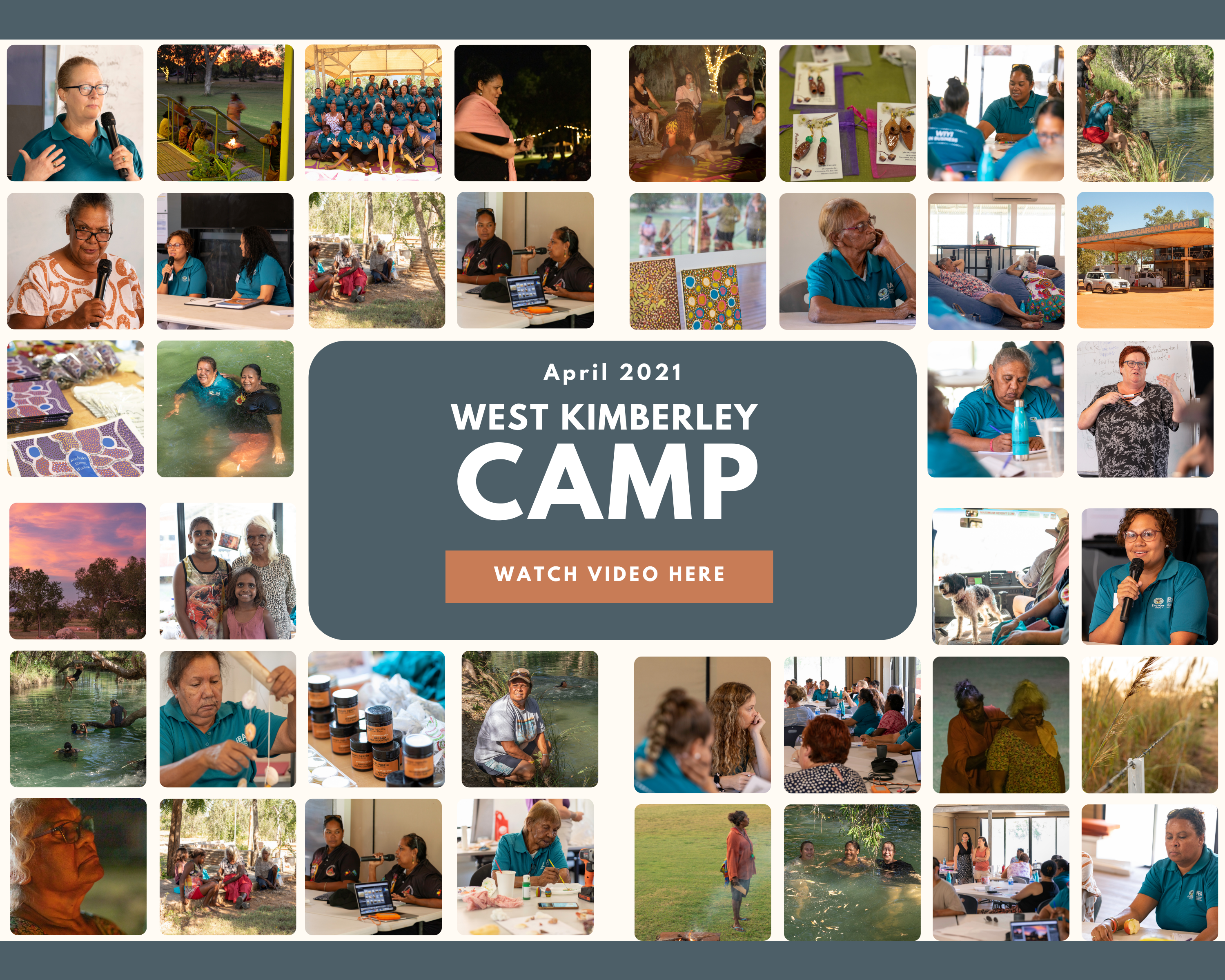 As an additional support and to compliment the initiative the Foundation is delighted to have accepted an invitation to join Swinburne University as an industry partner to support Cindy Mitchell, to undertake a PhD focused on women's empowerment, entrepreneurship, and indigenous leadership. Recently, Liz Gillies sat down with Cindy and explored leadership from her perspective - Listen here!
One of the key aspects of the Foundation's catalytic approach is to ensure that each initiative is informed by research to ensure deep knowledge insights inform the work and an impact and evaluation framework which provides evaluative insights to support strategy development. Supporting the nexus between research and evaluation is an important pillar of each incubator and provides the context for innovation and the emergence of new approaches.
"Maganda Makers"
In 2021, Kimberley Birds began an program in partnership with Good Return and Menzies Foundation. 'Maganda Makers' is a new initiative working with Indigenous women in the Kimberley to support economic development, financial literacy and entrepreneaurship. Maganda is a Jaru word meaning 'Tomorrow'.
The Foundation is delighted to announce the appointment of Maree Cutler-Naroba to Project Coordinator for Kimberley Jiyigas Projects and Program Manager for Maganda Makers.
We are very excited by the prospect of working closely with key stakeholders and local people to increase the growth of Indigenous business owners and operators.
Vie
Aboriginal Leaders and Women in Business Forum "Ngaringgas in Business" 25th to 28th August 2020.
Aboriginal Leaders and Women in Business Forum "Ngaringgas in Business" from PAKAM Productions on Vimeo.