UoM Ninian Stephen Law Program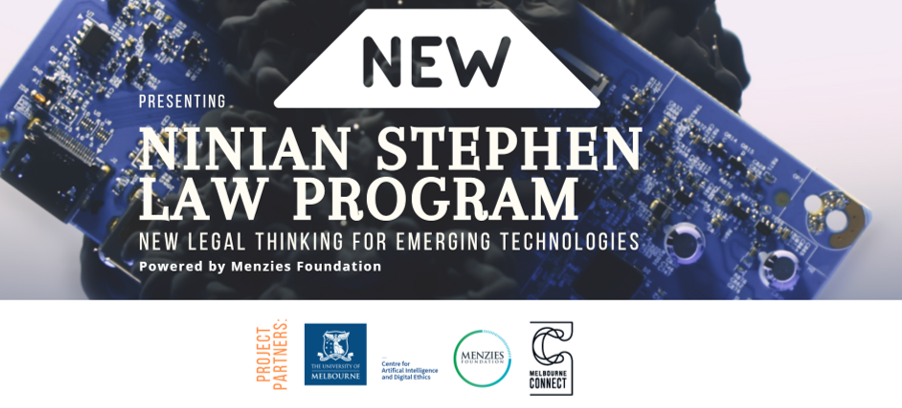 The Menzies Foundation is delighted to announce the new Ninian Stephen Law Program: New Legal Thinking for Emerging Technologies, a four-year initiative at University of Melbourne powered by Menzies Foundation.
This program brings together the new collaboration between the Melbourne Law School and the Faculty of Engineering and Information Technology, under the Centre for AI and Digital Ethics (CAIDE).
This program aims to build capacity in the legal profession to provide effective responses to the challenges of emerging technologies. It brings together leaders from the legal profession and business along with engineers, computer scientists and technology specialists from both private and public sectors in a program of research collaboration, dissemination, teaching and engagement. Premised on a model of systems thinking, commonly learnt by engineering and computer science students, that studies how people and human-artifacts interact; this program asserts that systems thinking can be used to testing the limits and possibilities to regulation of technology.
Officially launching 27th May 2021.
View: